Toolless Keystone Jack
A keystone jack is an important networking component that helps form a reliable local area network (LAN) system. Typically, a keystone jack is a female connector that connects a device to a network port. Some of the benefits of using a keystone jack include reliability, ease of use, and connection options.
The RJ45 (8P8P) toolless keystone jack is the most common type of keystone jack. Its contacts are gold-plated to enhance electrical conductivity. They are also designed to prevent rusting. These jacks are available in shielded and unshielded varieties. Shielded keystone jacks are designed to provide protection against external radiated noise.
Keystone jacks are available in a wide variety of sizes, speeds, and specifications. While they are often used to terminate cables, they are also designed to snap into keystone wall plates or patch panels. In addition, some keystone jacks are rated for 10 Gigabit Ethernet connections.
To use a keystone jack, you insert the wires according to color-coding instructions on the jack. Generally, you can terminate up to eight wires at a time. Many keystone jacks are designed with a strain relief bar that keeps the wires from shifting. Additionally, they are typically rated to meet industry standards such as TIA/EIA 568-A-5. Moreover, some keystone jacks even have an optional system for hard-wiring cables on the rear.
This keystone jack is compatible with 22-24 AWG solid wire cabling and has 50 micro inches of gold-plated contact for maximum conductivity.
Toolless keystone jacks are not recommended for all applications.
Generally, they are easier to close if they are used with insulated Ethernet cables. If you do not have specialized parallel jaw pliers to help you close the jack, you may want to consider using a punch-down tool.
Toolless keystone jacks can be found in a variety of styles and colors. For example, the Snap-Fit Keystone Modular Jack has a built-in clamp to keep the wires in place. Another option is the RJ-11/12 TOOLLESS keystone jack, which features a 6-position 6-conductor (6P6C) design. SF Cable modular plugs are also compatible with the jack.
You should choose a keystone jack with good-quality manufacturing. Such models may feature impact-resistant construction standards and fire-retardant plastic. The jack should also have labeling spaces to identify the connection. Some of these jacks are even able to be crimped for additional strength. Ideally, your keystone jack should have a recessed strain relief bar to help with installation.
Keystone jacks are a versatile and affordable way to add a high-quality networking accessory to any home or office. However, before making a purchase, check out the details and make sure the keystone jack meets your needs.
A keystone jack can be a convenient, cost-effective solution to terminating a network cable. It is particularly useful when you need to terminate Ethernet cables that are shielded. The jack can be affixed to a wall plate and will save you a lot of time.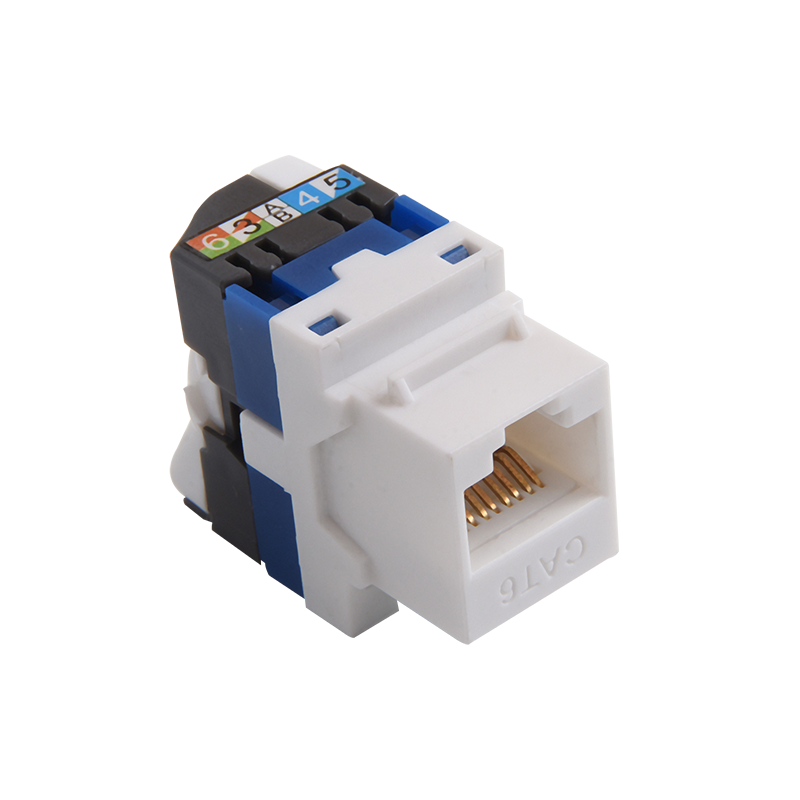 SMT-1042X8C6 CAT6 Keystone Jack Rotary Type