CAT6 Keystone Jacks
CAT6 Keystone Jacks are the next step in high-speed networking.
They are an easy-to-use solution for reducing cables and providing superior performance. These jacks come in eight different colors, and they can also be found with alternative wiring standards. They can be used for both residential and commercial applications, and they are designed to fit various keystone openings.
Before you can install a keystone jack, you will need to determine which category your wires fall into. Each keystone jack is rated for different types of Ethernet cables. It's also important to match the type of cable with the keystone jack to ensure that the wires can fit in the contact area. Often, keystone jacks will come with a dust cap for improved cable strain relief. In addition, high-performance keystone jacks will have improved per-wire shielding. This will help protect the entire channel from EMI.
A keystone jack typically uses thicker copper wiring to improve the signal performance. It also has a punch-down area for wires to be inserted. Depending on the type of keystone jack, the wiring can be shielded, unshielded, or field terminated. A keystone jack can be paired with a patch panel for centralizing the network. Some keystone jacks are designed to support 10 Gigabit Ethernet. Whether you are installing a keystone jack for residential or commercial applications, it is important to make sure that you are using the right jack for your wiring needs.
When you choose a keystone jack, it is important to understand how it is manufactured. Some jacks are manufactured with a die-cast aluminum shell, while others are manufactured with a plastic core. Some jacks are rated for different speeds, and some are designed to be component rated. This means that the jack is more reliable, without having to use solder. In addition, some jacks have gold-plated connectors. The quality of manufacturing is important to ensure that the jack will work as intended. You may also find keystone jacks that are impact resistant and come with fire-retardant plastic.
Keystone jacks come in a variety of colors, and each one has a different set of features. These include color-coded wiring diagrams for TIA 568 A and B standards, and some come with gold-plated connectors. Some keystone jacks have alternative wiring standards, and some are backward compatible with lower-rated components. When shopping for a keystone jack, make sure you read the manufacturer's operating instructions.
The best keystone jacks are manufactured from quality materials. These may include fire retardant plastic or a dust cap for improved cable strain relief. They also feature phosphor bronze IDC contacts for optimal signal clarity. The jack may also be rated for different speeds or category ethernet cables. You can choose a keystone jack that is rated for Cat5, Cat5e, Cat6, or Cat6a.
CAT6 High Density (HD) keystone jacks are designed for superior performance in data networks. They offer excellent signal transmission and are backward compatible with all prior cable standards.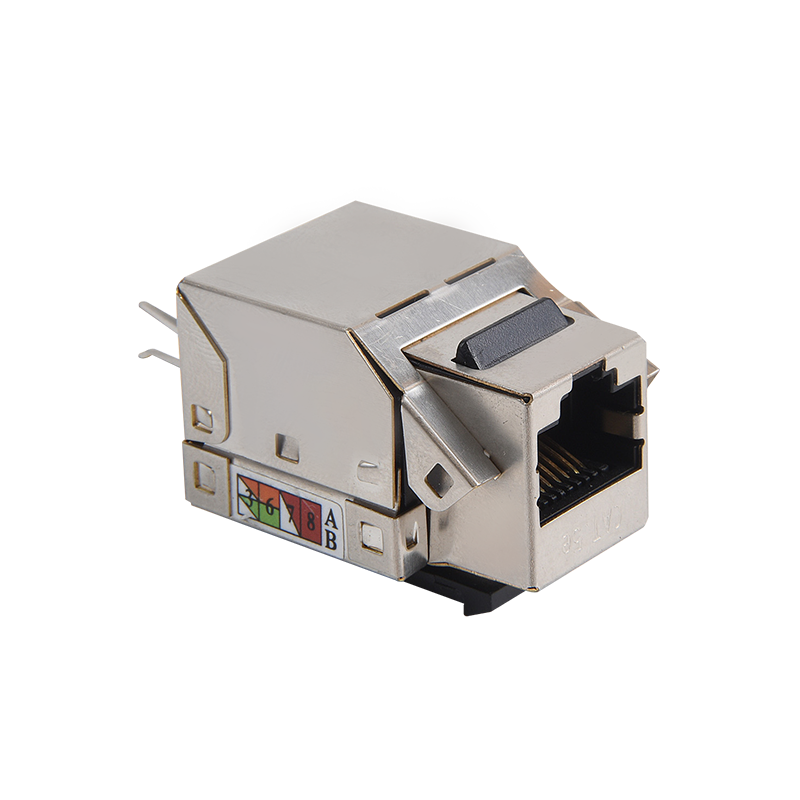 SMT-1013H8C6-FTP Shielded 90 Degree CAT6 Keystone Jack 110 IDC