The Benefits of a Network Patch Panel
A patch panel is a type of technical equipment that is used to organize and protect a network's cables. It allows for a cleaner and easier way to connect and manage all of the cables that are attached to a particular piece of equipment. This is especially useful in situations where the system is highly populated with equipment.
Patch panels are commonly found in business and home networks. They are a great way to help maintain a cabling system and to make it easier to test and troubleshoot. These types of devices can help to keep cables organized and out of the way, making it simpler to find and replace the cable if necessary. Moreover, patch panels offer a variety of benefits, from protecting your Ethernet cable to allowing you to quickly move communications lines.
The first advantage of a patch panel is its ability to organize your networking cabling. Since it is a rack-mounted device, it offers the ability to easily attach and disconnect cables to other rack-mounted machines. Keeping your cabling organized and clean will improve your performance and reduce maintenance costs. In addition, a properly labeled port will allow you to find the appropriate cable for your needs more easily.
Another benefit of a patch panel is its ability to allow you to add ports to your system without having to run new cabling.
Because the ports are located at the front, you can cut down on the length of the cable at the front. If you are moving your system, this will eliminate the need for new cables. Similarly, if you want to add another port to your existing patch panel, you can simply move it to a different part of your house.
There are also special patch panels that allow you to connect more than 96 ports. For instance, you can use a 24-port patch panel if you have a large number of telephone lines. Or, you can choose to purchase a specialty model with over 300 ports. However, you will need to check the specifications for the type of device that you are using.
You should also consider the cost of a patch panel. Typically, they can be quite affordable. On the other hand, you may want to avoid purchasing switching equipment that mimics a patch panel. While these products can be cheaper, they can be more costly in the long run.
Patch panels can be very helpful when you are dealing with a large amount of telecommunications or a wide array of cables. They also provide a central location for your cabling. Consequently, they save space and help to minimize signal interference. Lastly, patch panels are easy to install, which makes them the perfect solution for organizing and protecting your network.
Patch panels are often used in businesses and homes for organizing their Ethernet and phone lines. They can also be used to manage audio signals and other low-voltage interconnections. Regardless of the type of networking equipment you have, a patch panel can help to create a more efficient and effective system.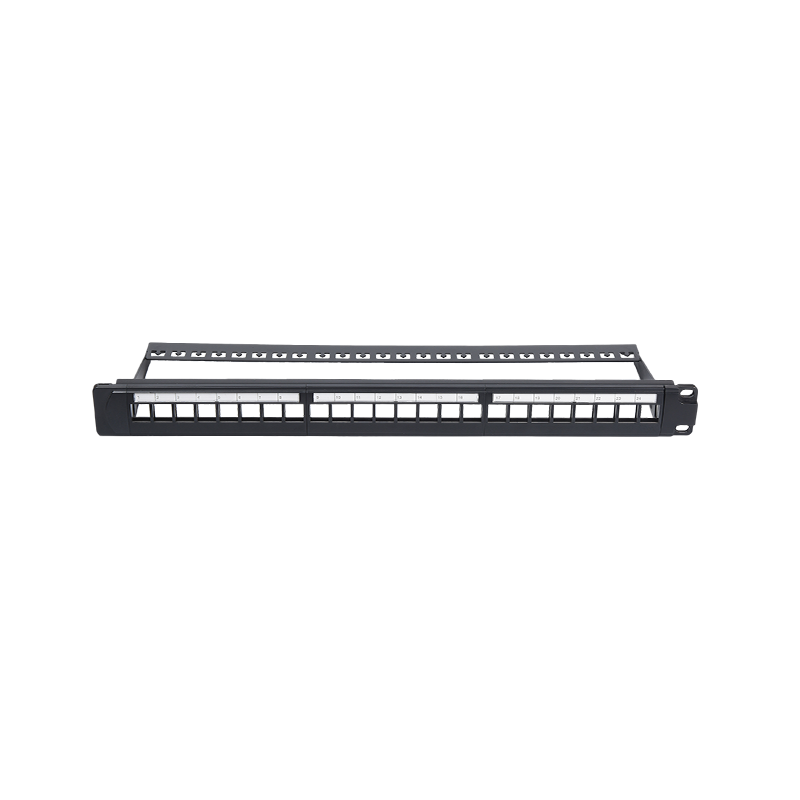 SMT-2013-24P 1U24 Port Blank Patch Panel