Choosing a Patch Panel
A patch panel is a device that connects devices to a network switch.
Patch panels are used in computer networks and local area networks (LANs) as well as in telecommunications equipment. They are also useful in home and small office settings.
Typically, patch panels have 24 ports or more, but some special patch panels may have as many as 300 ports. There are many different types of patch panels, such as twisted pair copper and fiber optic patch panels. Each type has its own purpose and benefits. The key is to find a patch panel that suits your needs.
When choosing a patch panel, you will want to decide how much connectivity you need. Some people only need a few ports to connect several devices, while others need to connect hundreds of devices. You should also consider the speed of the new patch panel you buy. While it is important to choose a patch panel with as many ports as possible, it is also important to buy a patch panel that is rated for the type of cable you are using.
For local area networks, coaxial patch panels are usually the best option.
Coaxial patches are more commonly used in audio/visual installations, but you can also use them to connect cameras. In addition, you can choose from twisted pair copper patch panels that are designed for Cat7 and Cat5E cables.
Patch panels can be rack-mount or wall-mount. Rack-mount patch panels are ideal for smaller sets-ups, such as homes or small offices. You can attach them to ladder trays or mount them on the back rails of cabinets. Wall-mount patch panels are also good for small set-ups, but they may not be the best option for larger applications.
If you are setting up a network, you should choose a patch panel that is UL certified. UL certification means that the patch panel meets the highest standards. These standards include safety and quality measures. Yuyao Simante Network Communication Equipment Co., Ltd manufactures a variety of patch panels. Many of their products are backed by a Lifetime Warranty. Additionally, these patch panels are compatible with 110 punch down tools.
Patch panels are inexpensive to purchase and maintain.
They also help keep a data center organized. They can reduce clutter by centralized all cables, making it easier to determine the location of individual runs. Moreover, they offer easier testing and management.
Patch panels are a necessity in any networking environment. They make it easier to change or add ports. As well, they help prevent damage to Ethernet cables. Ultimately, they will improve the way your network functions.
Before purchasing a patch panel, be sure to consider your network's cabling and your budget. You will need to know how many ports you need and whether you have the space to install it. Also, remember to read the specifications of the patch panel and its hardware. Ensure that the patch panel is C E compliant, RoHS compliant, and UL certified.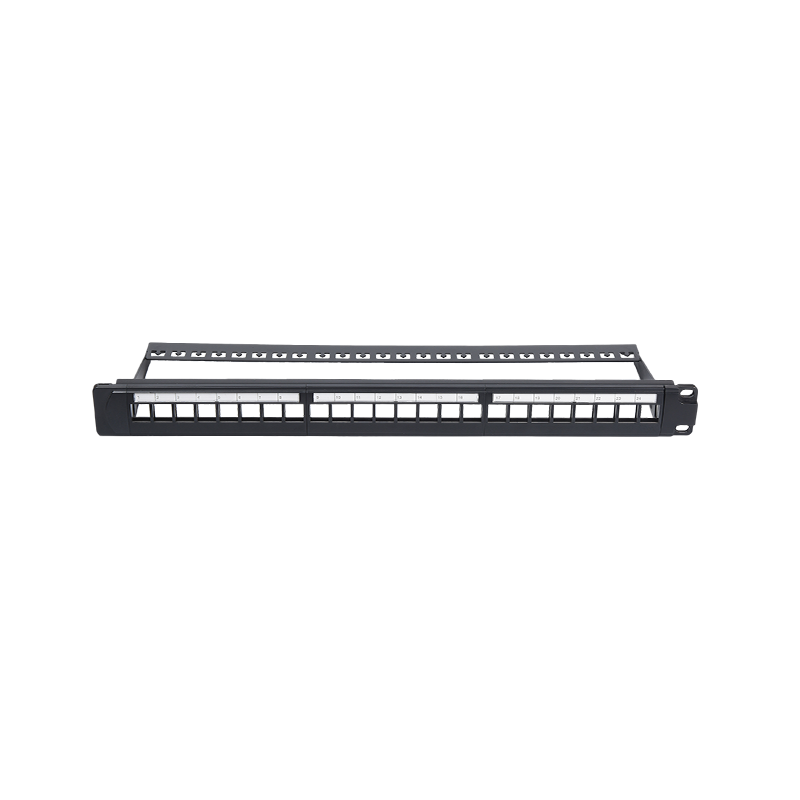 SMT-2013-24P 1U24 Port Blank Patch Panel